Wing Conference
New Hampshire Wing
2023 Conference &
Change of Command Ceremony
Saturday, October 14, 2023
Breakfast/General Assembly/Lunch with Speaker/Seminars/Discussion:
0900 – 1730
Sweeney Hall, New Hampshire Technical Institute, in Concord
Reception/Dinner/Change of Command Ceremony:
1830 – 2130
McAuliffe-Shepard Discovery Center (next door)

The Conference: Whether you are a cadet, senior parent, or friend of CAP, you can help us succeed as we turn the corner from the pandemic. How can you serve to lead and become an even more effective leader with greater authority? How can you lead to transform and make a real difference?
This year's conference promises to provide you great opportunities to network, compare notes, and learn new information so you can help make your squadron and New Hampshire Wing become even better. You will get to hear from and meet three remarkable keynote speakers as well as other experts from the CAP National Staff and from around the region and nation. The program has been planned to provide a fun, thought provoking, and focused conference that will leave you fully inspired and energized.
The Change of Command Ceremony: Come and thank Colonel Darin Ninness for his past nearly four years of leadership and welcome our new wing commander. You will get to be among the first to hear the vision of our new commander.
Ten Reasons to Attend the 2023 Annual Conference & Change of Command Ceremony
Reason #1: Grow Your CAP Membership Beyond Your Squadron
Reason #2: Make New Friends, Reconnect with Old Friends
Reason #3: Join the Celebration of Accomplishment
Reason #4: Honor Col Darin Ninness and Hear from the New Commander, Col Select Nic Goupil
Reason #5: Hear and Meet Maj Gen Edward Phelka, CAP CEO and National Commander
Reason #6: Hear and Meet Lt Col Ryan Sealy, USAF, and Travis Ludlow
Reason #7: A Different Conference; A Conference About How You Can Make a Difference
Reason #8: Become an Archegos—A More Effective Leader Who Can Lead Transformation
Reason #9: Specialty Forums, Too
Reason #10: Visit the Discovery Center and Eat Great Food
What do you do next? Well…
Step 1: Use the Registration button above to register now. Registration closes on 30 September.
Step 2: Spread the word among your fellow members and encourage them to register.
Step 3: Attend the conference.
Keynote Speakers

Maj Gen Edward D. Phelka - National Commander Civil Air Patrol
Lt Col Ryan Sealy, USAF Commander, Air Force Rescue Coordination Center (AFRCC)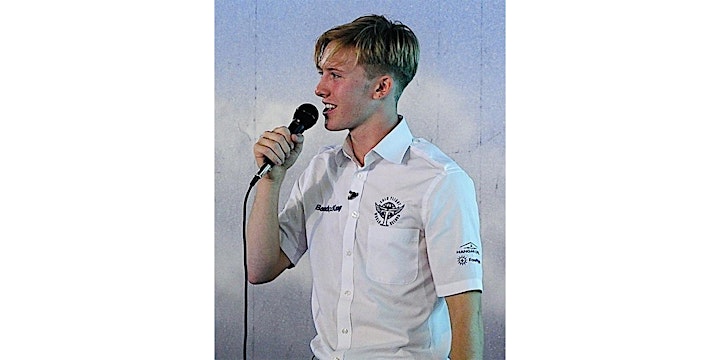 Travis Ludlow - 2021 World Record Breaker - Youngest around the world pilot (at 18). A passion for sustainable aviation.
Hotel Information
Quality Inn Loudon-Concord
2 Staniels Road, Loudon, NH
(603) 225-8399
Please call the hotel directly and identify yourself as a member of New Hampshire Wing Civil Air Patrol. Do not register online.